Blog by Ryan Koch, PhD candidate, Parasitology, Oklahoma State University
Among the various SICB 2022 workshops held in person this year in Phoenix, AZ, one that many members could relate to was the Science Communication Skills workshop. The workshop consisted of a panel of nearly a dozen experienced individuals, including undergraduate and graduate students, post-docs, and professors, all of whom led discussion-based groups for the workshop attendees. Although the theme for every panelist was science communication, their specialties were diverse. I had the opportunity to interact with three of these panelists.
Over the next three Tuesdays we'll highlight three of them starting with Noah Bressman, Assistant Professor, Salisbury University
"Science communication is about communication first, then science. You need to hook your audience in, or else they won't stick around for the science lesson. I want to live in a world where everyone is science literate and SciComm is held in the entertainment world as highly as sports or reality shows, but we need to work on marketing new discoveries and research to the general public first."

Noah Bressman
Noah began his discussion group with an exercise on building effective hooks for science communicators. Attendees had to verbally describe themselves, their research, and why people should care to the person sitting next to them, all within 30 seconds and given no preparation. I happened to be sitting next to Noah, so we partnered up. The clock started, and I went first:
"Hi, I'm Ryan, I study turtle parasites, and I work with their life cycles and what hosts are important in those life cycles. People should care about this because understanding the potential hosts in the life cycle can help predict what transmission routes these parasites can resort to, in terms of emerging infectious diseases, such as the coronavirus spreading from bats and pangolins to humans."
We switched, our partners went, and the timer stopped. By the expressions on attendees masked faces, this seemed reasonable for most people. Next, we were to repeat this but were only given 10 seconds. I tried to think of the most important words from what I just said:
"I study parasites, and this is important because potential parasites can spillover to humans, so we need to know which ones can do that before the next pandemic." When the timer went off, I heard some exhausted laughs from those who just went. Finally, we had to say three key words, and then one key word that most strongly fit our research: I muttered "…parasites, infectious diseases…", followed by "diseases".
Everyone sighed with relief. The goal of this paradoxically simple exercise was to learn how to convey what you want, as quickly as possible. Often in science communication, we are limited on time. Therefore, choosing the right information becomes critical, especially to a lay audience.
Noah then elaborated on how he became a scientific blogger and artist. His main emphasis was the importance of putting yourself out there to help make connections. For example, his personal interest in posting photos of fish with biology captions on social media ultimately led to him meeting a celebrity host of the Discovery Channel TV show, A Fishing Story, in which he ended up blogging for. In another instance, his Twitter posts attracted an educator for TED-Ed videos. This experience has allowed Noah to educate his own TED-Ed video, titled "The fish that walk on land."
Finally, Noah described how he once started utilizing his fish clearing and staining techniques as a form of artwork by jokingly asking a restaurant to hang them up. This quickly transitioned into using his artwork as a form of science education, not only in that restaurant, but in art exhibits for his local community.
For more info about Noah's work, find him on Twitter @NoahwithFish.
and see his donation of his artwork for SICB'S student fund Fine Art America site and buy products with his image on them. (all profits go to the student funds)
https://sicb-artinbiology.pixels.com/
Also check out Noah's blogging for our sibling journal as well IOB
Next week we'll cover innovations in sci comm with TikTok
connect with ICB blogger Ryan via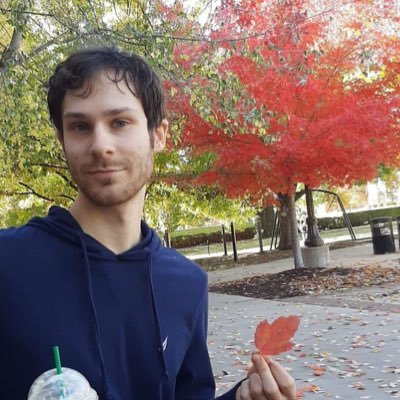 @RyGuySciGuy